The communication divide between users of Apple's iPhones and iPads, and Google's range of Android devices, is shrinking. Google's recent release of two new apps — Duo, a video chatting app, and Allo, a cross-platform messaging app — both support Apple's iOS. This stands in contrast to Apple's Facetime and Messages apps, which are only supported on iOS devices, effectively segregating them from the Android world.
Duo: Google's answer to Facetime
The new video chat app, officially released August 16, highlights itself with one unique feature, called Knock Knock, which displays a live preview before a call is accepted. Although Duo is available to users of Apple's iOS devices, the Knock Knock feature is currently only supported on Android. Google wrote in their official blog that the feature makes video calling seem more welcoming, as opposed to an interruption.
Other features sported by Duo include the ability to use phone numbers as contacts for video calls, end-to-end encryption of calls, automatic switching between the use of WiFi and mobile data for video streams, and the use of low-bandwidth optimization, which allows for the quality of the video stream to be adjusted based on network activity, and prevents calls from dropping. Duo does, however, currently lack the ability to make conference-style calls to multiple recipients at once — features supported by Apple's Facetime and Microsoft's Skype apps.
Allo: The cross-platform hybrid messaging app
Google's brand new instant messaging app, released on September 21, boasts perhaps the most extensive list of features of any messaging app to date. One feature which helps bridge the communication gap is the ability for messages sent in Allo to be automatically converted to SMS, free of charge, and delivered to users who don't have Allo installed on their device. This allows Allo users to use it as their preferred messaging app even if their recipient doesn't wish to install the app on their device.
Taking advantage of Google's innovative artificial intelligence technology, Allo includes a feature called Smart Reply, which uses predictive analytics to study how you send messages and makes suggestions that attempt to emulate your style of reply, which can be sent with a single button press. This feature is further enabled by personal assistant features, which work in a similar way to Apple's Siri and Microsoft's Cortana.
Replies generated by Smart Reply can include animated stickers, similar to Facebook Messenger's. Other style-related features include "Whisper Shout," which allows users to increase or decrease the size of messages in an effort to signify volume, and the ability for users to draw on pictures before they are sent.
Allo's Incognito mode and optional encryption
Taking a cue from the popular Snapchat app, Allo allows users to enter "Incognito mode," a carryover from Google's Chrome browser, which sends messages that are off the record, auto-destructing from both Google's server after delivery, and the recipient's device shortly after viewing. Messages sent in Incognito mode make use of end-to-end encryption.
The Allo app has been criticized by privacy advocates and security experts for not applying end-to-end encryption by default to messages not sent in Incognito mode. While this encryption can be enabled to cover all messages, some say the decision to have it disabled by default can still lead to scenarios where privacy and security are violated. Critics include famous NSA whistleblower Edward Snowden, who criticized the app on Twitter, referring to the app without encryption enabled as "Google Surveillance," in part because of US foreign intelligence courts' refusal to deny any surveillance requests.
Thinking about #Allo? Last year, our secret court approved 100% of requests for surveillance. They would cover Allo. https://t.co/oYtc3Pu8tx

— Edward Snowden (@Snowden) September 21, 2016
Have you ever been frustrated when trying to match colors between images, pages, and website stylesheets? If you're using Firefox or Chrome, you can install a plugin which will allow you to use a Photoshop-style eyedropper tool anywhere, on any page or image, and have it copy to your clipboard as an HTML hexadecimal code which you can paste into stylesheet or imaging program.
On Firefox, check out the colorPicker Add-on. Once installed, click the eyedropper icon on the top right of the browser window, next to your other tools, then hover over the spot you need to find the color of, and press the 'esc' key.

If you're using Chrome, you can use the ColorZilla plugin, which works very similarly. Install the plugin, then click the eyedropper icon and select Pick Color From Page.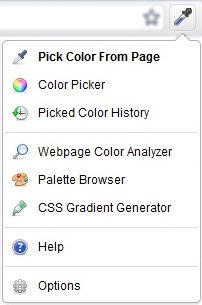 Hover over the area you need to copy, then click, and the color is copied to your clipboard as a hexadecimal value for you to paste.

These tools are sure to save you time and hassle when designing or making adjustments to your site.
While YouTube remains the largest video hosting platform on the web, Facebook — taking advantage of its huge user base — is quickly catching up to become one of the most popular places to view video content. As a WordPress user, you can take advantage of Facebook's popularity to serve your viewers with content that's connected to its huge social media network by embedding Facebook video content right into your WordPress posts and pages.
While it's possible to upload video content to WordPress by using the Add Media feature, it is almost always preferable to embed videos from a platform like Facebook. For one, it greatly reduces the amount of bandwidth used by your server, improving your website's speed. It also gives users the ability to take advantage of social media features of that platform, such as having it appear as a recommended video or engaging in discussion, which is especially great if the video is your own content.
Step 1: Locate your video and get the link address
The first thing we'll need to do is get the link address from the video you want to embed on your WordPress site. You can do this easily by browsing to the video on Facebook, then right clicking the date and copying the link, as shown below.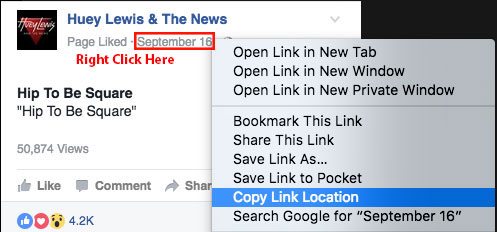 Step 2: Generate the video player code
Next, we'll use the link we copied from the Facebook video to generate a video player code by visiting Facebook's Embedded Video and Live Video Player page. Scroll down to the section titled Embedded Video Player Configurator, paste the link into field labeled "URL of video," then click the "Get Code" button at the bottom.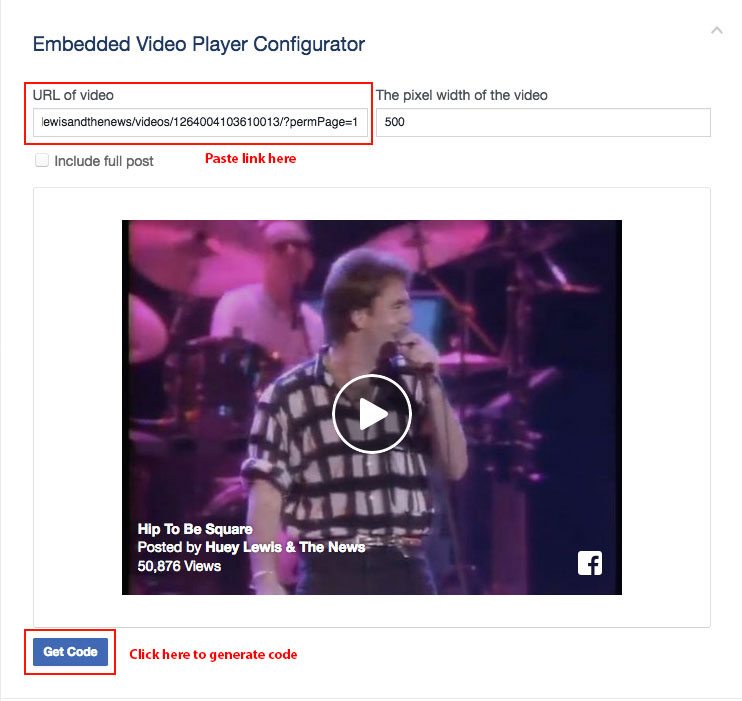 Step 3: Include the JavaScript SDK in the header
The first time you embed a Facebook video you will need to make sure Facebook's JavaScript SDK is included in your website's header. This is the code that will give your website the ability to embed videos from Facebook. You will only need to do this step once.
There are a few ways to include the SDK in the site's header. One way is to edit the header.php of your site's child theme. If you're not using a child theme, you should be! One of the advantages of doing so is being able to easily include scripts, like in this example, without risk of them being overwritten when your theme needs to be updated.
To include the SDK in your site's header, copy the first section of code you generated by pressing the "Get Code" button…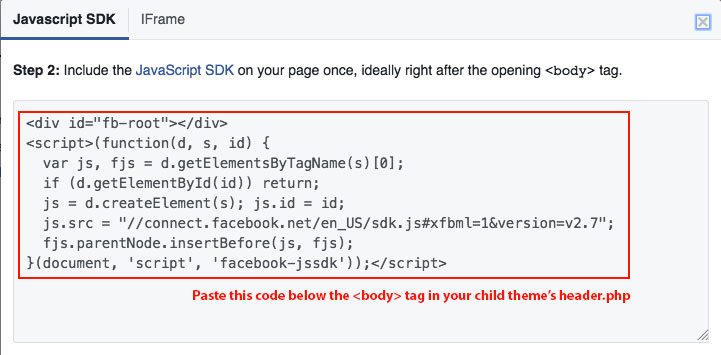 And pasting it anywhere beneath the the <body> tag in your child theme's header.php. For example:

If for some reason you're not using a child theme, or you don't want to manually edit the header.php, you can use a plugin, such as the Header and Footer plugin, to do so.
Step 4: Embed the video with the generated code
Once your site is loading Facebook's JavaScript SDK, embedding the video of your choice is a piece of cake. Just paste the second part of the code you generated on the Embedded Video and Live Video Player page anywhere into your post or page. Make sure you are in Text view when you do so, as you would when using any kind of html or shortcode.

Tip: You can center the video by adding the class aligncenter to the div of the video embed, for example: <div class="fb-video aligncenter"
Once that code is there, your video should show up embedded in the post.